Welcome To Our Website
Use Our Low-Risk Development Approach to Leave Competition in the Dust
WE Make Your Business Easier
Each project can have unique requirements, and we fully appreciate that. Rather than rigidly imposing a one-size-fits-all approach, we meticulously analyze your business needs and suggest the optimal way to make your project succeed.
We are a part of outsourcing company which will provide you full custom software development services and supports in various vertical and business areas.
It is not a big matter if you are a beginner or a well-played business since we will be glad if we can be a part to help you at any and every phase of the software development cycle starting from the concept, the analysis and the prototype to the development as a complete solution.
Custom Development
With us, we will help you to create custom software and build the solutions of your business issues. You can check our track record and trust our work as one of the best brands you can go with.
Software Product Development
A commercial product can be a big hit once it meets the different user needs and it can be different from the common software projects. You can tap to our domain and technology expertise if you need a help to develop a custom product and later, you can impress your audience.
Enterprise Application Development
We have solid skills and deep expertise in building enterprise solutions of various complexity levels. Our experience in Business Process Management, Resource Planning, Customer Relationship Management, Collaboration and other business domains allows us to provide our customers with the best-practice custom solutions.
Advanced Web Development
Q-SOFTWARE develops feature-rich custom web applications, sites and portals for corporate and internet-focused projects. Moreover, we do deliver full-cycle SaaS solutions development, deployment and support services.
Mobile Application Development
Q-SOFTWARE helps extend your sales, customer service and marketing efforts to the most popular mobile platforms, such as iOS, Android, Windows Phone, and others. We can help you connect your customers and employees to corporate systems, create a mobile software product or a client application to your own or third-party information service.
If you're looking for a long-term reliable partner to realize new innovative ideas that will provide your customers with additional value and differentiate your business in a tough competitive environment, it is Q-SOFTWARE who delivers the result.
Transparency
Each iteration's delivery is done on time and on budget.
Reliability
Each delivery has to be accepted to confirm all the requirements have been met.
Time-to-market
Each delivery contains some of the expected functionality and can be put to use right away.
We develop custom software for industry leaders in financial services, manufacturing and technology to operate leaner, automate workflows and increase profitability.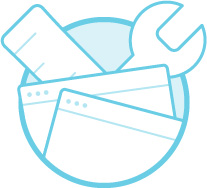 Custom Development
At Q-SOFTWARE, we don't just create custom software, we build solutions to your business problems. We've got a decade-long success record and the trust of the world's biggest brands.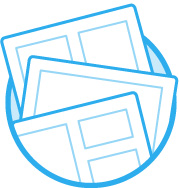 A successful commercial product must meet diverse user needs and is different from typical software projects. Tap into our domain and technology expertise to develop a custom product that will wow your audience.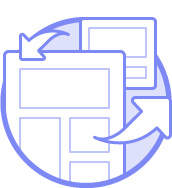 Seamless integration of disparate software systems can be challenging. Use our EAI services to improve real-time information access, streamline business processes, and facilitate system maintenance.
Each contract such as the guarantee will ensure that your project will be completed on time based on the budget. We also provide 180-day warranty period to let us correct any defects once the project is finished.
Our team has created software for industry leaders to help you dealing with competition, more revenues as well as automate mission-critical workflows.
Q-SOFTWARE  brings together innovation, technology and talent to set up highly productive teams extending your company's capacity. We offer you a time-proven, individually adjusted cooperation strategy for a win-win result.
JOIN HERE